7/20/15 Update!
Updated results are in for Round 7 and 8 – click here!
Updated 2015 Points have been posted – click here!
7/6/15 Update!
Results are in for Round 7 and 8 – click here!
6/28/15 Update!
The banquet planned for the 4th of July at the Larry Park Memorial event has been cancelled. For those of you that signed up for it, please see Barbara Ogg at registration at the event for a refund/your check. The cancellation is due to us not meeting the minimum count for the restaurant to open for us that day. We are sorry to see this happen, but it is understandable because Saturday night is the 4th of July and many folks might have already had other plans.
Thank you.
6/13/15 Update!
This just in, we were able to rent Crows Landing for half a day on July 3rd, for afternoon set-up and camping Friday night for the Larry Park Memorial Round 7 & 8! The site will be open at 12 noon. PLEASE DO NOT USE BELL ROAD TO ACCESS CROWS LANDING OFF OF FINK ROAD! WE WILL BE AT RISK FOR LOSING THE SITE IF YOU DO!! 
For correct directions please view the Locations page here.
Updated results for Round 5 and 6 – click here!
Updated 2015 Points have been posted – click here!
6/8/15 Update!
Results are in for Round 5 and 6 – click here!
6/4/15 Update!
At the Larry Park Memorial event, Rounds 7 & 8 on July 4 & 5, we will be having a banquet on the 4th.  Click here for banquet information and how to reserve your spot!
5/31/15 Update!
New! 2015 Points have been posted – click here!
Updated results for Round 3 and 4 – click here!
5/25/2015  Update!
Results are in for Round 3 and 4 – click here!
5/7/2015  Update!
Results are in for Round 1 and 2 – click here!
4/3/2015  Special Crows Landing Hotel rates!
A block of rooms have been reserved for AAS event weekends at a discounted rate. Click the Best Western Plus logo below for more details!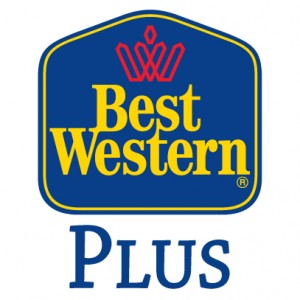 3/19/2015  A few dates have changed, click here for the updated schedule! 
A note from Chris Cox and Pilar Miranda…
For those of you that don't already know, Jesus Villarreal has decided that after 15 years he wants to step down as president of the American Auto-X Series.
In his place, Jesus has asked us to take over the series and we have accepted. This IMO is a monumental task as the standard he has created is very high. His combination of an easy going personality and a get it done determination are very rare and that/he has created this great club that all the fast guys and gals with their best bad ass cars want to come and compete with.
Even though the competition is fierce this club still manages to be welcoming to new faces because even though our competitors are fierce they are still very open about their car set ups and experience and are always willing to help anyone who asks for advice or a ride in any one of the many fast cars.
Have no fear, Pilar will keep things organized and I will take care of equipment and logistics. American Autocross still has Frank Stagnaro and Barbara L. Ogg so the courses will be great and registration will still run smoothly. Best of all Jesus is not going anywhere and he will always be an important part of America Autocross. He just won't have to do so much heavy lifting to keep the series running. Who knows he may have more fun now that he does not have to work so hard.
In closing, American Auto-X Series is not great because of any one person. It is great because of the people who run the series. That and fun courses! You are who make it what it is and we look forward to playing hard with all of you in 2015.
A message from Jesus
December 2014
Well it has been an awesome run for me. However, as time goes on there comes a time when you need to step away.
I would like to give a huge "Thank You" to my partners, Frank Stagnaro and Barbara Ogg, with out these two I would not have been able to do any of this. And also to all the people that have supported this series. There have been many… of special note, in the early years of my tenure, the Sac Chapter of SCCA helped us tremendously with a site and dates; Thank You Ray Miller and our departed friend Bill Flieg for the help you guys provided AAS in those years, without your help, this series would have had very tough time surviving.
Another "Thank You" to our webmonster, Dominique Levenberg… this site would never have even been possible without her, year in and year out she has been there for me, and she never asks for anything in return.
There are many, many, more to "THANK" but that would be the size of a book.
So… onto the future:
The new American Auto-X Series President, Chris Cox, along with Pilar Miranda, will be running the series. I will stay on to help in any way I can. Frank Stagnaro will still be the the chief of course design and Barbara Ogg the chief of registration.
I have applied for dates at Crows Landing, those are not confirmed at this time and since Marina is in doubt there are no dates there to announce either. More on event dates as they become available.
Thanks again everyone!!!!